Welcome to the Human Longevity Institute.
Where health enthusiasts like you can unlock your full potential for boundless energy, enhanced performance, and ageless vitality. Choose the path that resonates with you, and embark on a transformative journey towards a longer, healthier, and more fulfilling life. Rewind
Time to live forward and thrive by design at any age with our scientifically validated age reversal health optimization 12-week program. Express
Your ageless vitality with our curated selection of longevity products and age-reversal technologies. Unlock
Your longevity potential with our FREE starter course. It's the perfect entry point to unlock the secrets of living a longer, healthier life.
EXPRESS
Your Ageless Vitality!
If you are seeking immediate support to express your best at any age and any stage of life, you will enjoy our clinical-grade longevity products and technology solutions. We have teamed up with leading brands and longevity partners to deliver research-backed products that deliver proven results.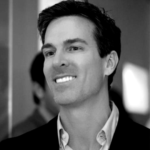 "I just turned 53 and want to ensure I have another 70 years to go, this course breaks down the science and the daily action steps that actually work. Dr. Melissa and her team are redefining the future of health and longevity."

John S

CEO of Otto Aesthetics
REWIND
12-Week Age Reversal Program
Are you ready to turn back the clock and reclaim your youthful vigor? Our 12-week age reversal program is designed to help you rewind time, addressing key factors that contribute to aging. Through a comprehensive approach that combines cutting-edge science, technology and clinical molecules with personalized protocols, and expert guidance, you'll unlock your longevity potential. Get ready to reverse age-related decline and rediscover a renewed sense of health and vitality so you can look better, feel better and live better longer.
GET READY TO AGE BACKWARDS TO LIVE FORWARD!
Unlock the Secrets of Age Reversal with this free longevity course: REVERSE!
In this FREE Longevity Starter Course, you will discover:
🔬Science-Backed Solutions: Explore the 4 most essential and immediate longevity solutions to ignite boundless energy, ageless vitality, and elevate you to peak states of health and well-being.
⏳Age Backwards, Live Forward: Learn how to turn back the clock on aging, allowing you to savor life's moments to the fullest. Say goodbye to feeling sluggish and hello to a life filled with vibrancy.
🌈Peak Health and Well-Being: Elevate your health and well-being to new heights. Discover the secrets that will empower you to thrive and live your life to the absolute fullest.Enroll NOW